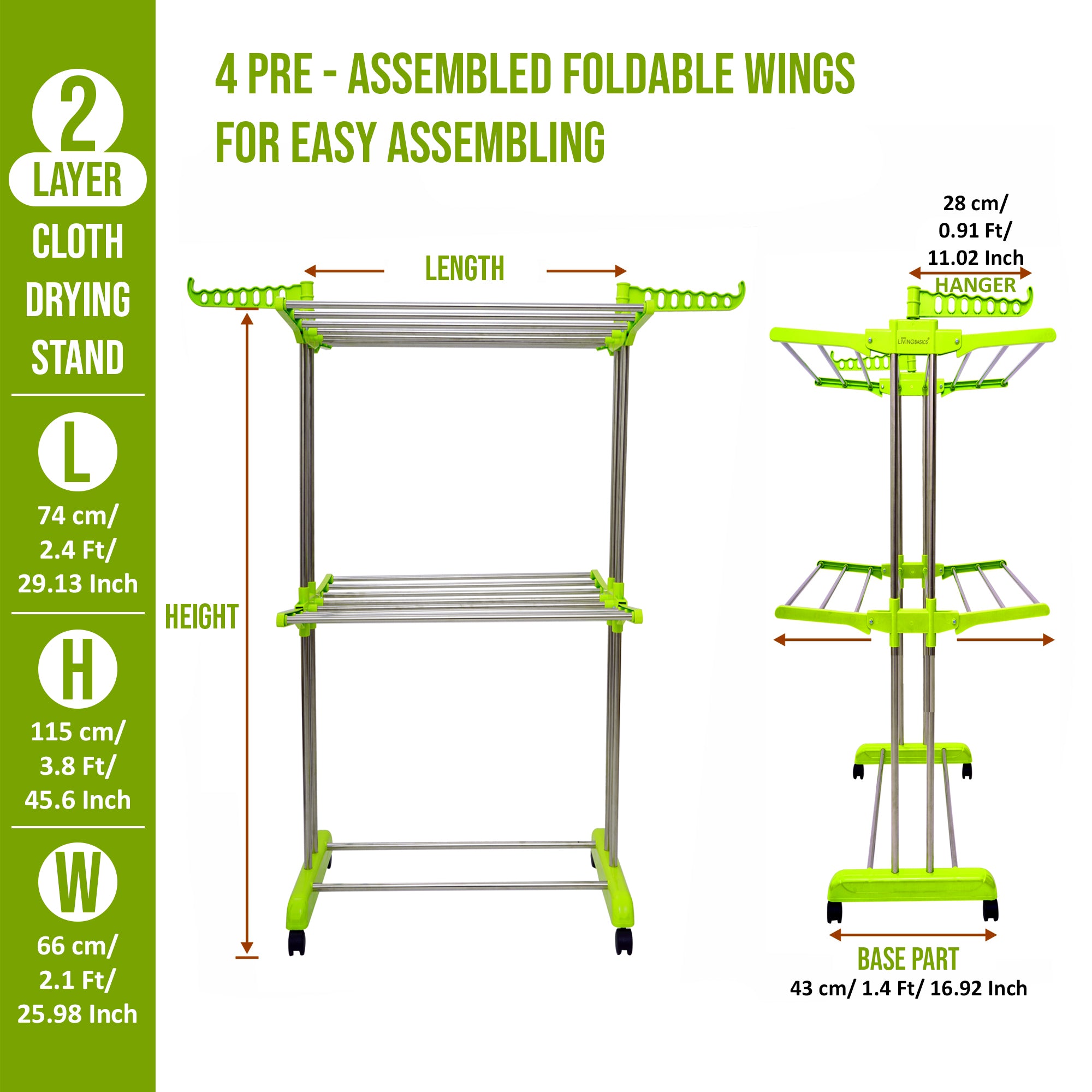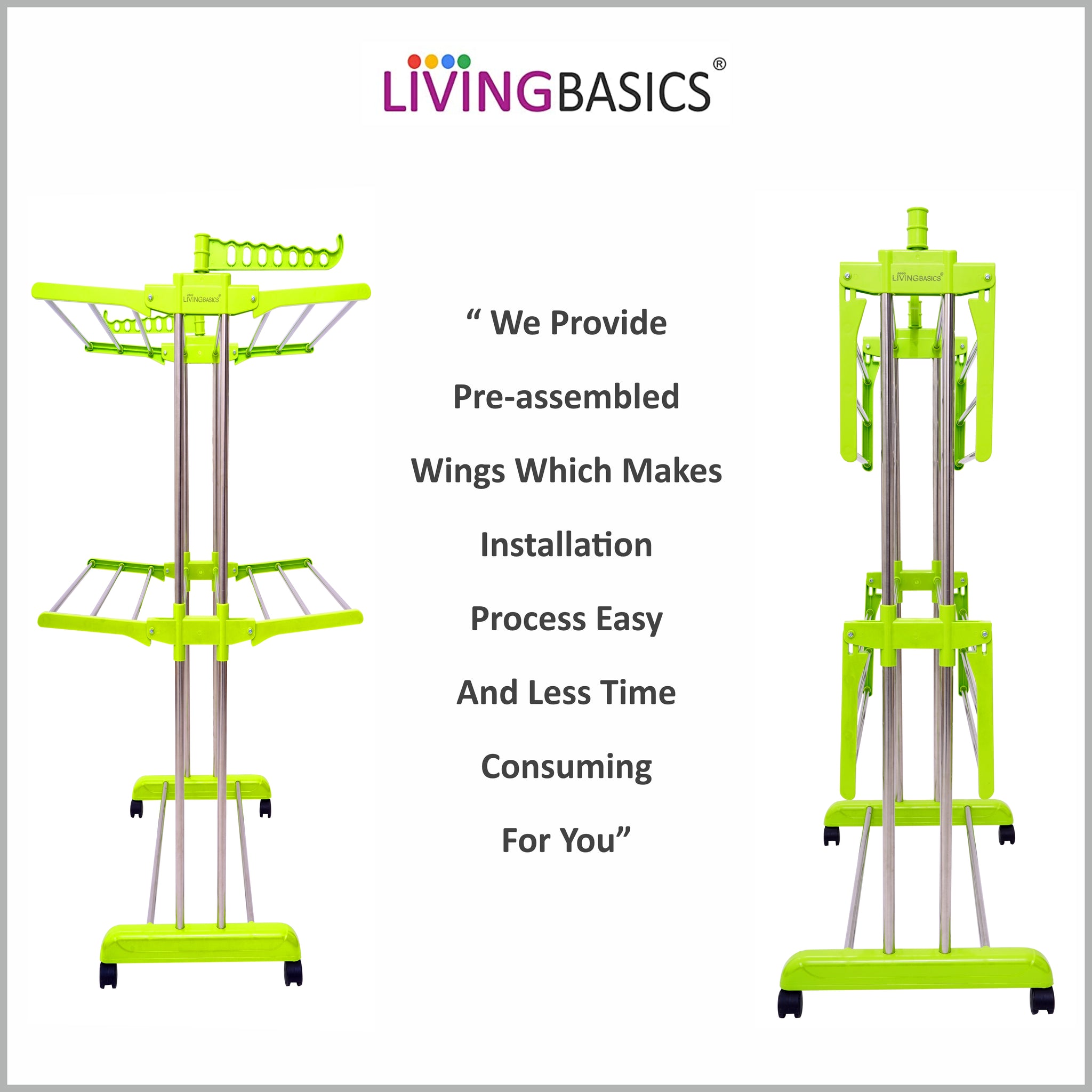 LIVINGBASICS Cloth Drying Stand Rust-Free Stainless Steel & ABS 2 Layer Foldable Clothes Dryer Rack / Folding Laundry Dry Stands with Wheels for Home / Indoor / Outdoor / Balcony (Lime Green)
Availability:
COLLAPSIBLE AND MOVABLE CLOTH DRYING STAND [Huge 36 feet Drying Space]: The cloth drying stand is a 2-layered jumbo double pole rack with 4 folding wings and 16 sturdy rods. The foldable wings help in saving space which is perfect for small spaces. Besides, it has enough space between the rods for a quick air drying and is equipped with 4 upgraded castor wheels which move 360 degrees for easy movement outside or inside.

YOU WILL ADORE YOUR CLOTHES [Attractive Design and Effortless use]: It is the most suitable for limited space and the wings can be folded when not in use. It provides 36 feet of hygienic surface drying space along with 14 hanger holes for hanging lots of clothes at once. You don't need to worry about ropes and nails anywhere in the house. Don't panic even if it rains, you can quickly move it inside the house/bedroom from the balcony/terrace.

EXTRA SPACIOUS AND LONG-LASTING [BEST IN CLASS]: The sturdy cloth drying stand has 100% rust-free stainless-steel rods with guaranteed long-term value when compared to white powder-coated mild steel rods. The stainless-steel rods are germ and corrosion resistant which is suitable for homes with kids or pets in them. It also has high-quality ABS plastic which will withstand heavy use and adverse environmental conditions and have great strength & resistance to chemical corrosion.

EASY ASSEMBLING: Assembling this cloth drying stand is a piece of cake. There is a manual with assembly instructions inside the box. It will hardly take a few minutes to be installed and ready for use. This cloth dryer stand's aesthetic appearance provides a modern and attractive appearance to your home.

WEATHER RESISTANT; The heavy-duty stainless-steel rods ARE RUST-FREE They take care of your clothes/ dresses and prevent them to get that rusty unwanted thing on any of your cloth.