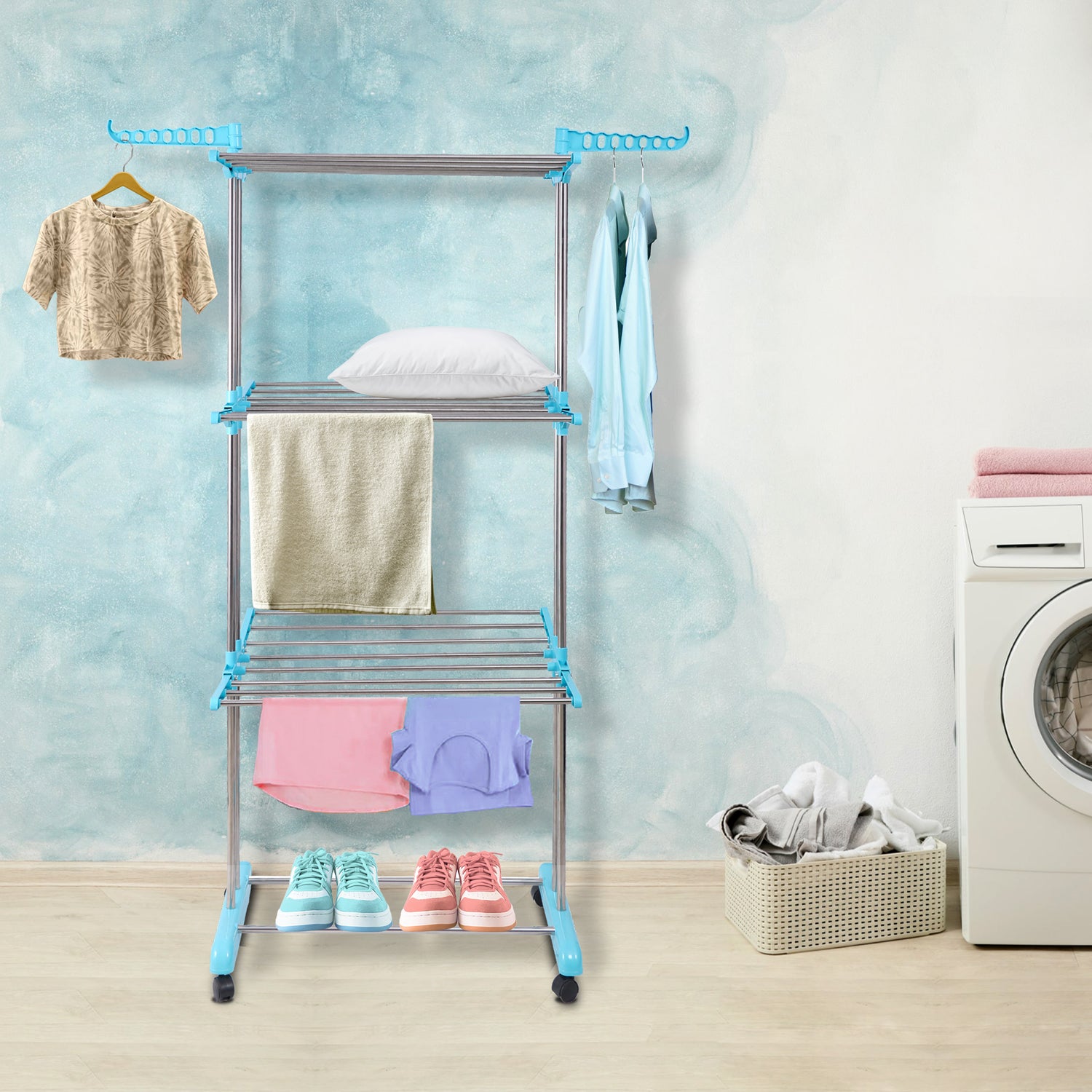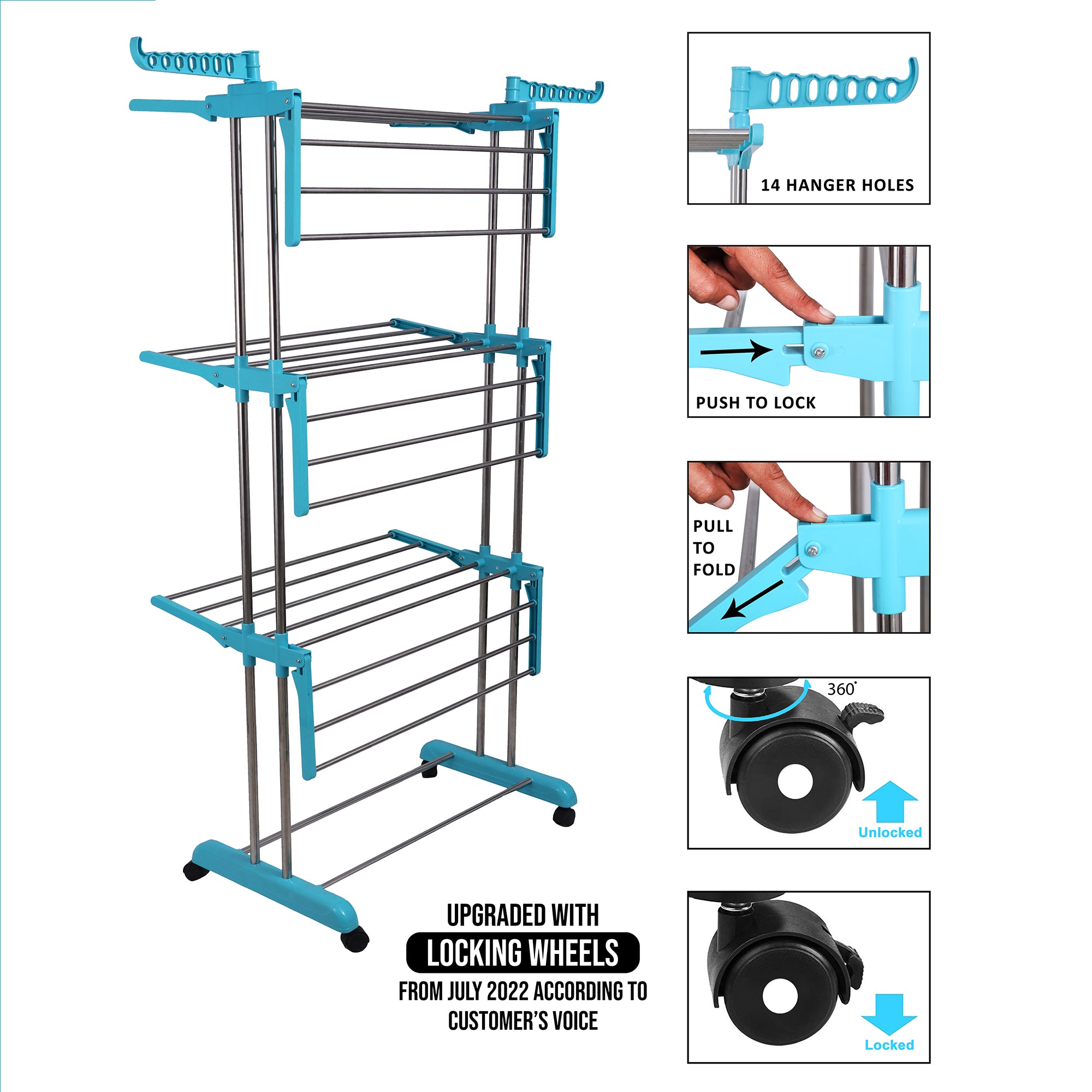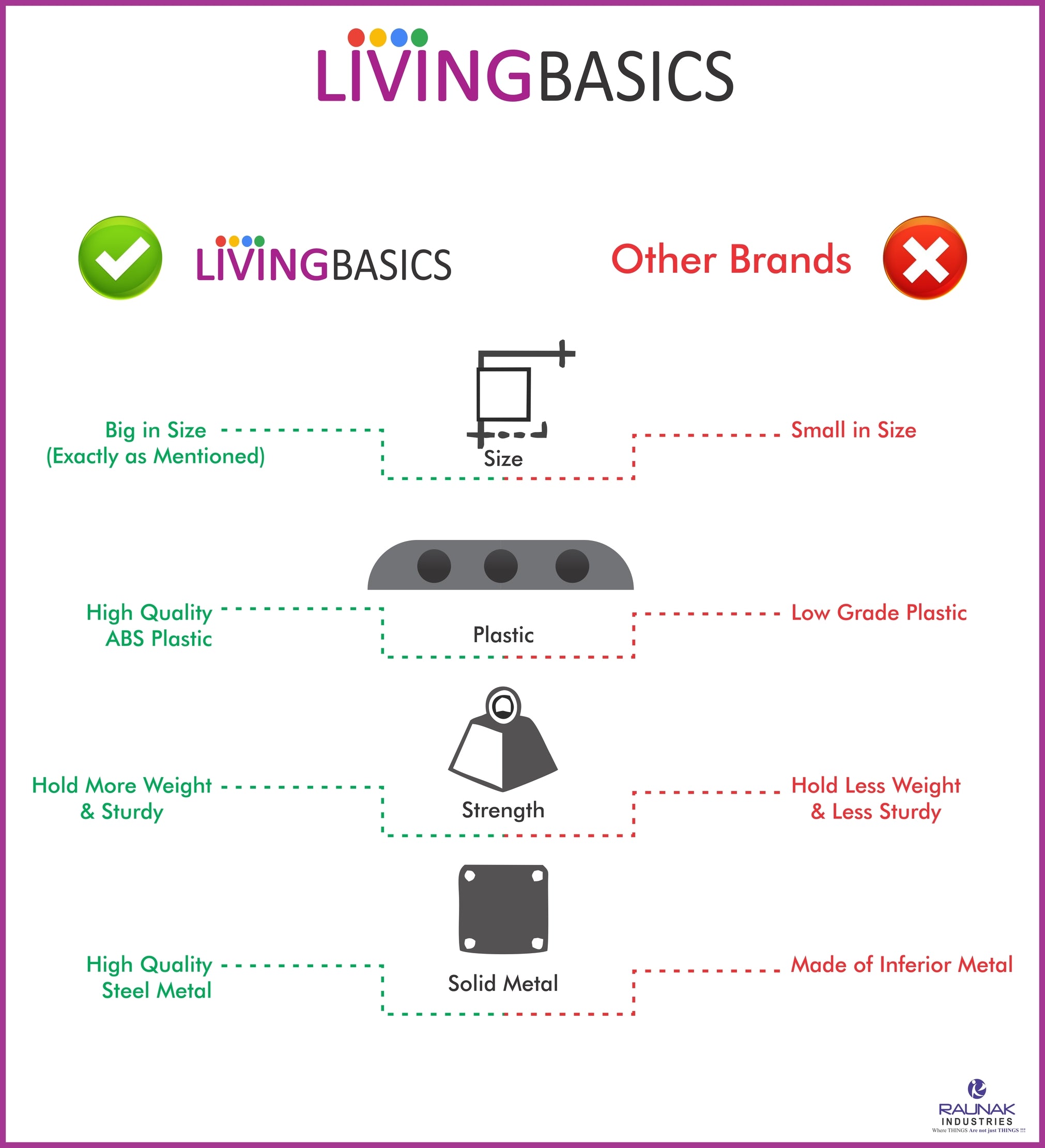 LivingBasics Stainless Steel Double Pole Foldable Clothes Drying Stand/Cloth Dryer Stands/Laundry Dry Rack with Wheels for Indoor/Outdoor/Balcony (Cyan Blue) (ABS Plastic)
Availability:
A three-layer steel and ABS cloth drying stand is a durable and sturdy drying rack that can accommodate a large amount of laundry at once. The rack is designed with three layers, each of which is made of high-quality stainless steel that can withstand the weight of wet clothes without bending or breaking.
The stand also features a durable ABS plastic frame that holds the three layers securely in place, providing stability and ensuring that the rack remains in place even when loaded with heavy laundry. The ABS plastic frame is lightweight and durable, making it ideal for use in a variety of different environments.
The three-layer design of the rack provides ample space for drying clothes, with each layer capable of holding several items of clothing. The rack is also designed with a variety of different hanging options, including hangers, clips, and hooks, allowing you to dry a wide range of different items of clothing, including delicate items that require extra care.