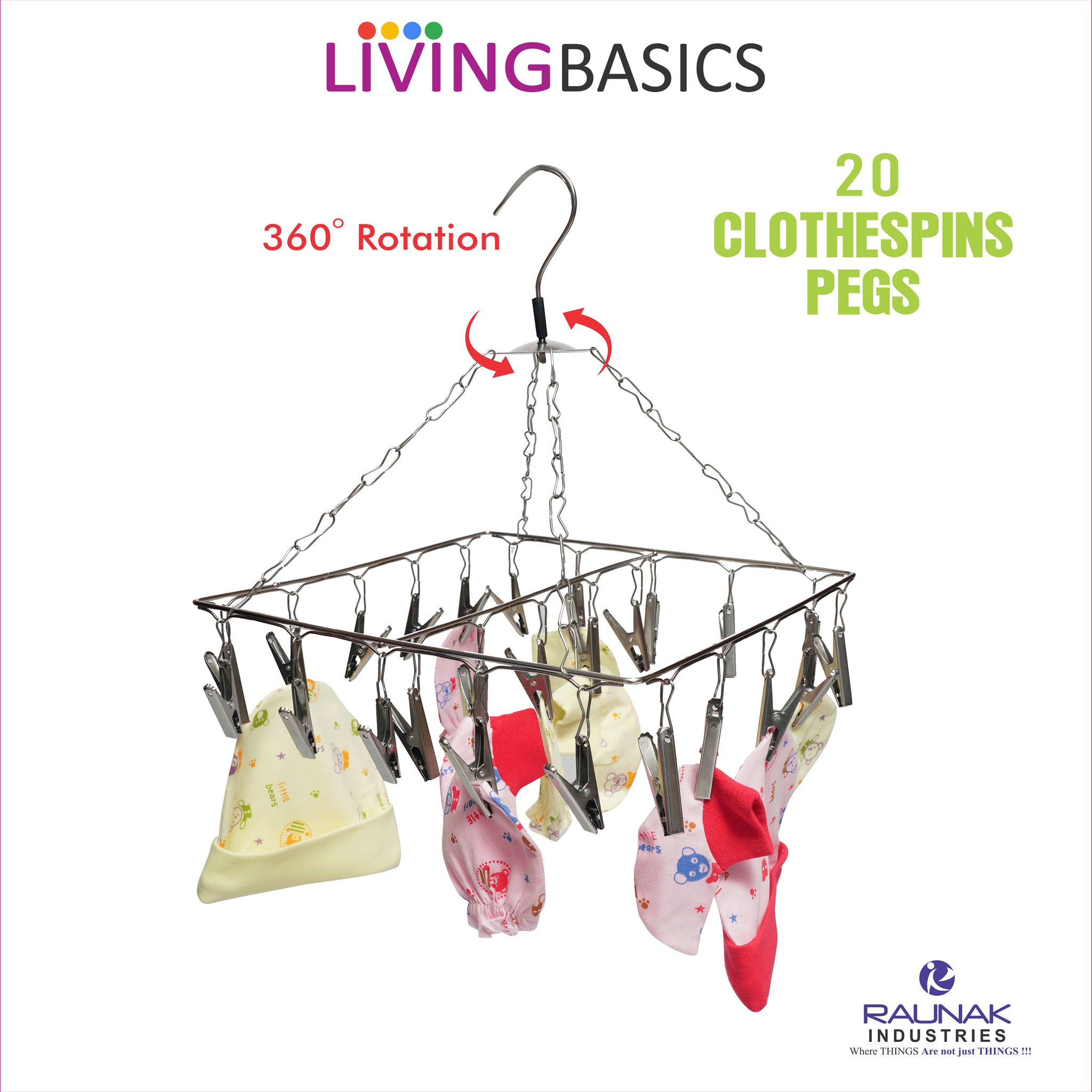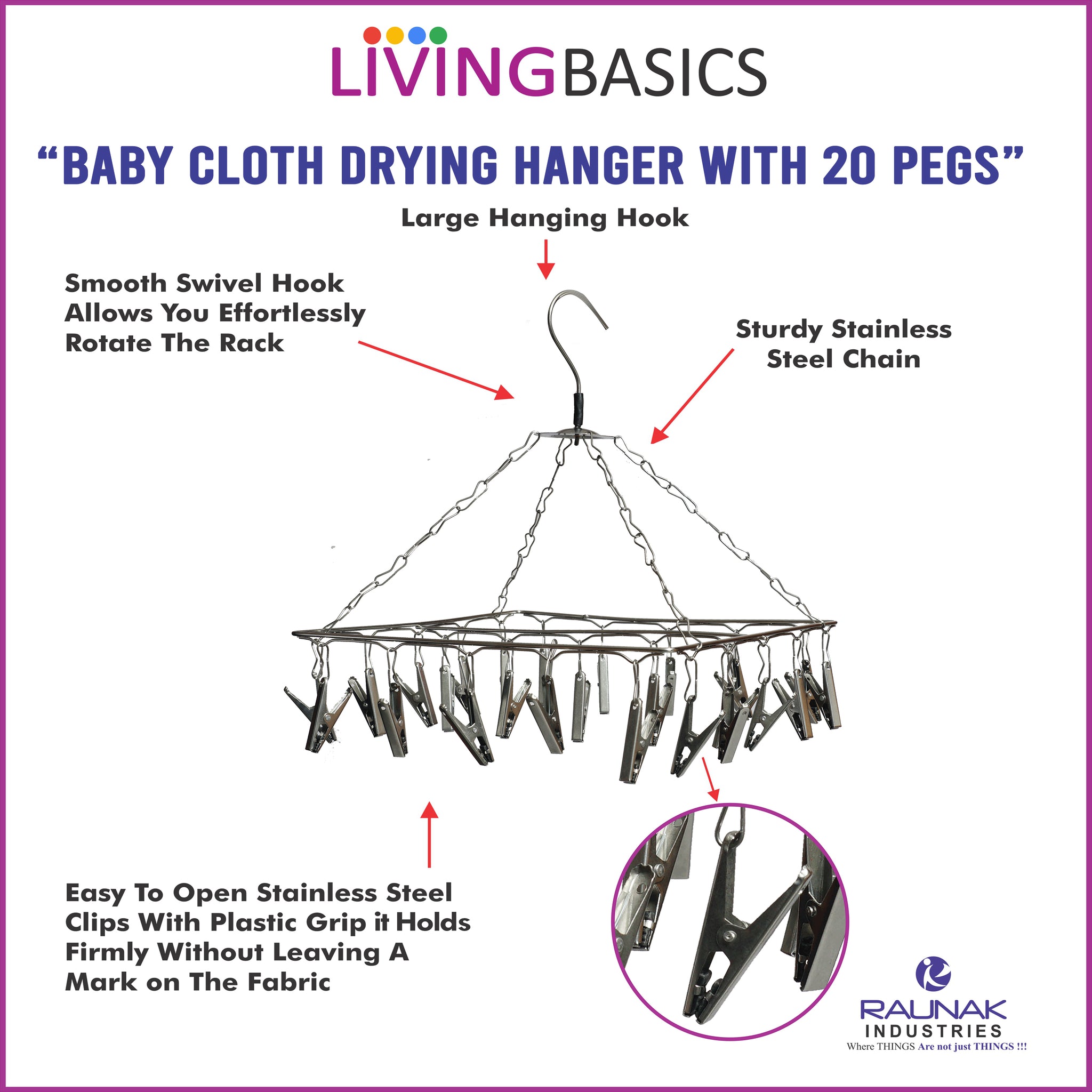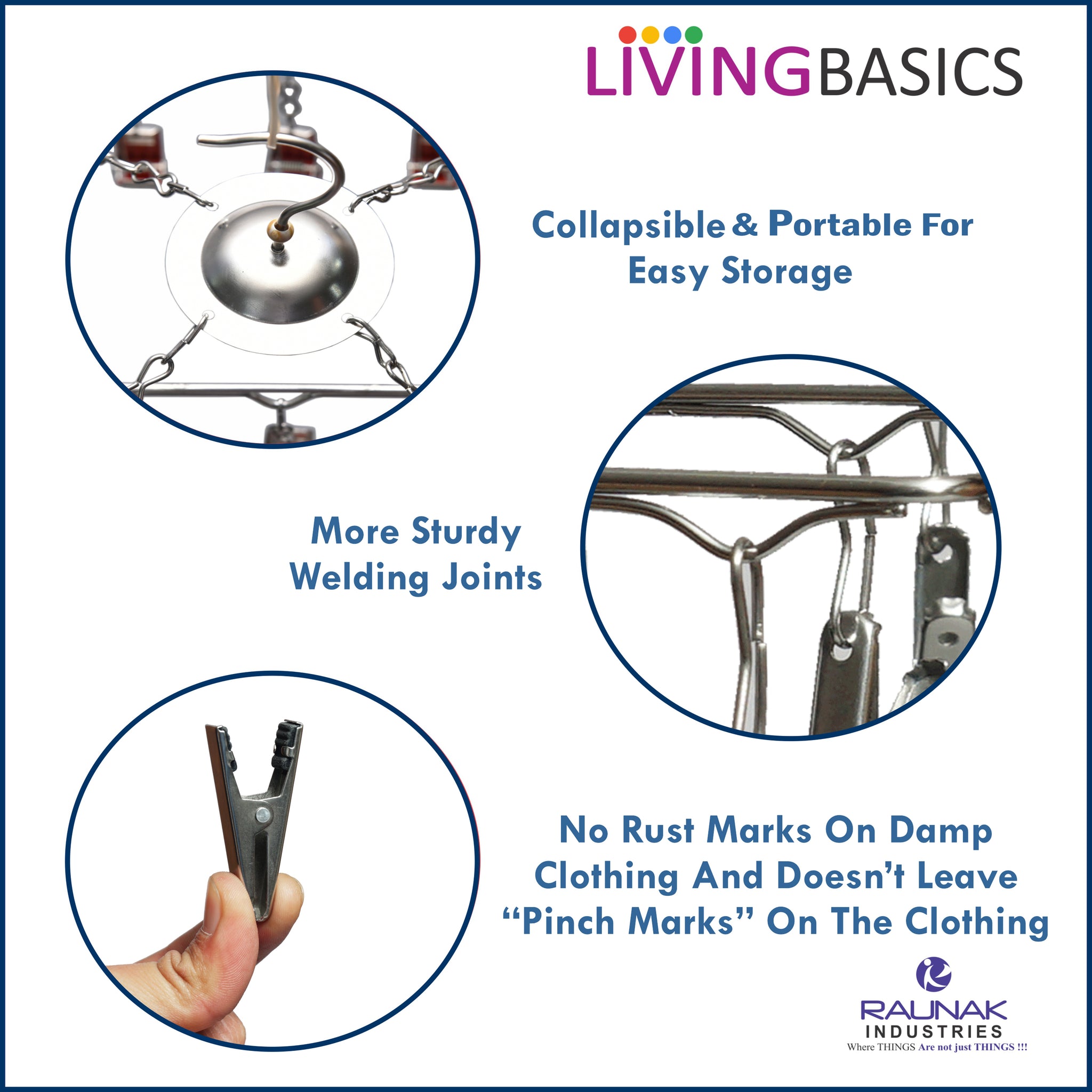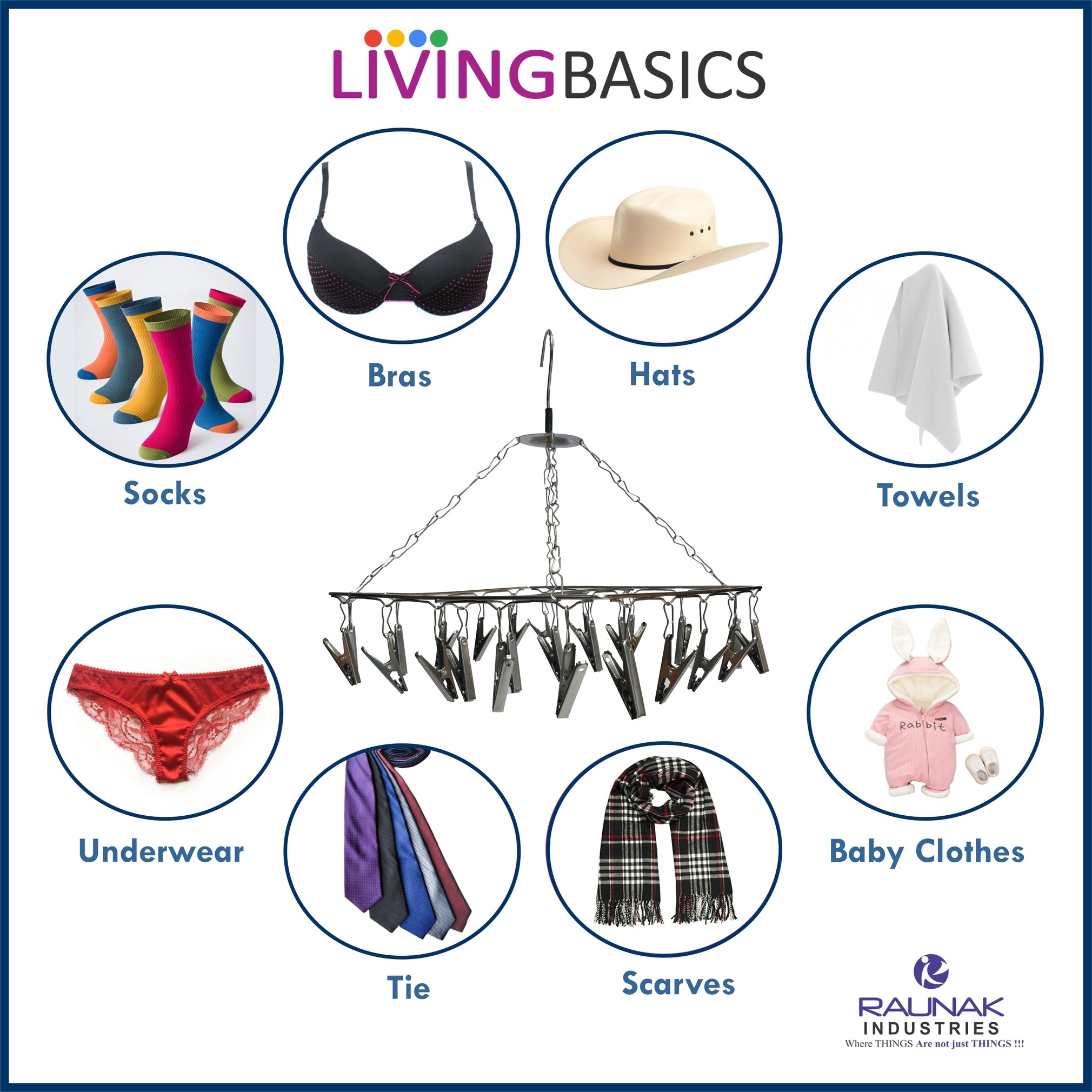 LivingBasics Heavy Duty Rust Free Cloth Peg/Clothes Clip/Cloth Drying Pins/Pegs for Hanger/Rods/Drying Clothes- Square
Availability:
☑️ A HANDY SOLUTION FOR DRYING YOUR CLOTHES [collapsible 20-clip hanger]: The heavy-duty stainless-steel hanger and cloth pegs are useful for everyday needs. It is made with sturdy welding joints which can carry heavy weights and are relatively stronger with a plastic grip mechanism which makes it more durable. Get the perfect solution for losing your clothes again and again while they are drying.

☑️ INVEST RATHER THAN SPEND [Stainless-steel material]: We manufacture high-end products with premium grade material i.e., we use premium quality stainless steel and plastic material which is germ and corrosion-resistant. This makes it ultra-smooth to either open or close.

☑️ MANAGE YOUR LAUNDRY EASILY [360-degree swivel and sturdy joints]: You can move and turn the drying rack smoothly with its 360 Degree Smooth Swivel Hook. Rotate it in any direction to hang and collect your clothes effortlessly. The sturdy welding joints enable it to carry heavy weights. COLLAPSIBLE FEATURE so that it can be stored easily when not in use.

☑️ WE EQUALLY CARE FOR YOUR CLOTHES [Protect the delicate items]: The stainless-steel clips and the plastic grip are made with premium quality material that is rust-resistant and prevent your clothes from any kind of damage. There will never be any marks on your clothes due to the clips.

☑️ YOU GET WHAT YOU SEE: We always take care of our customers as we believe in transparency which results in the delivery of the exact same product as shown in the images. And if there is anything in which we can help you, you can always reach out to us.
Product Dimension 
 

30 x 30 x 10

Centimeters