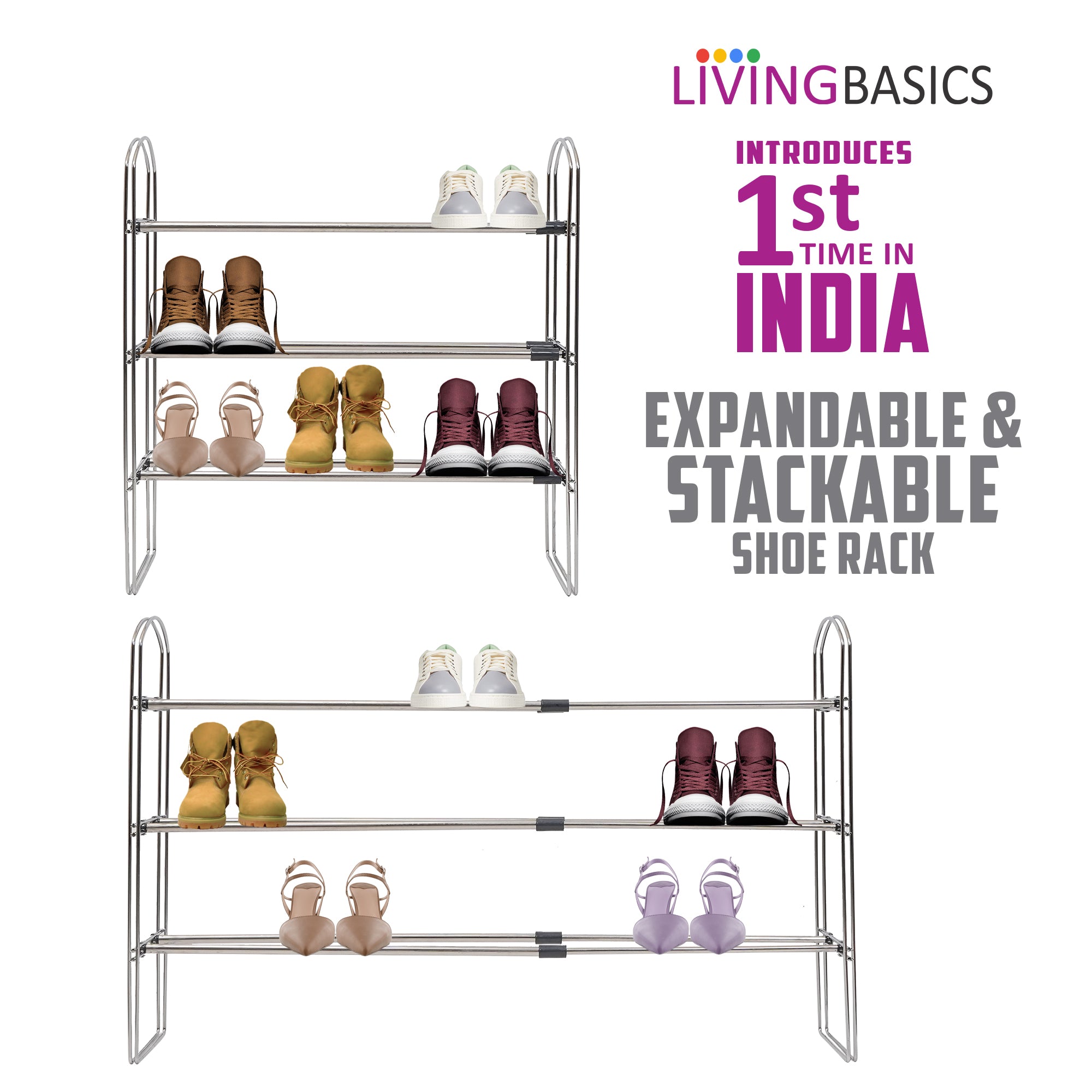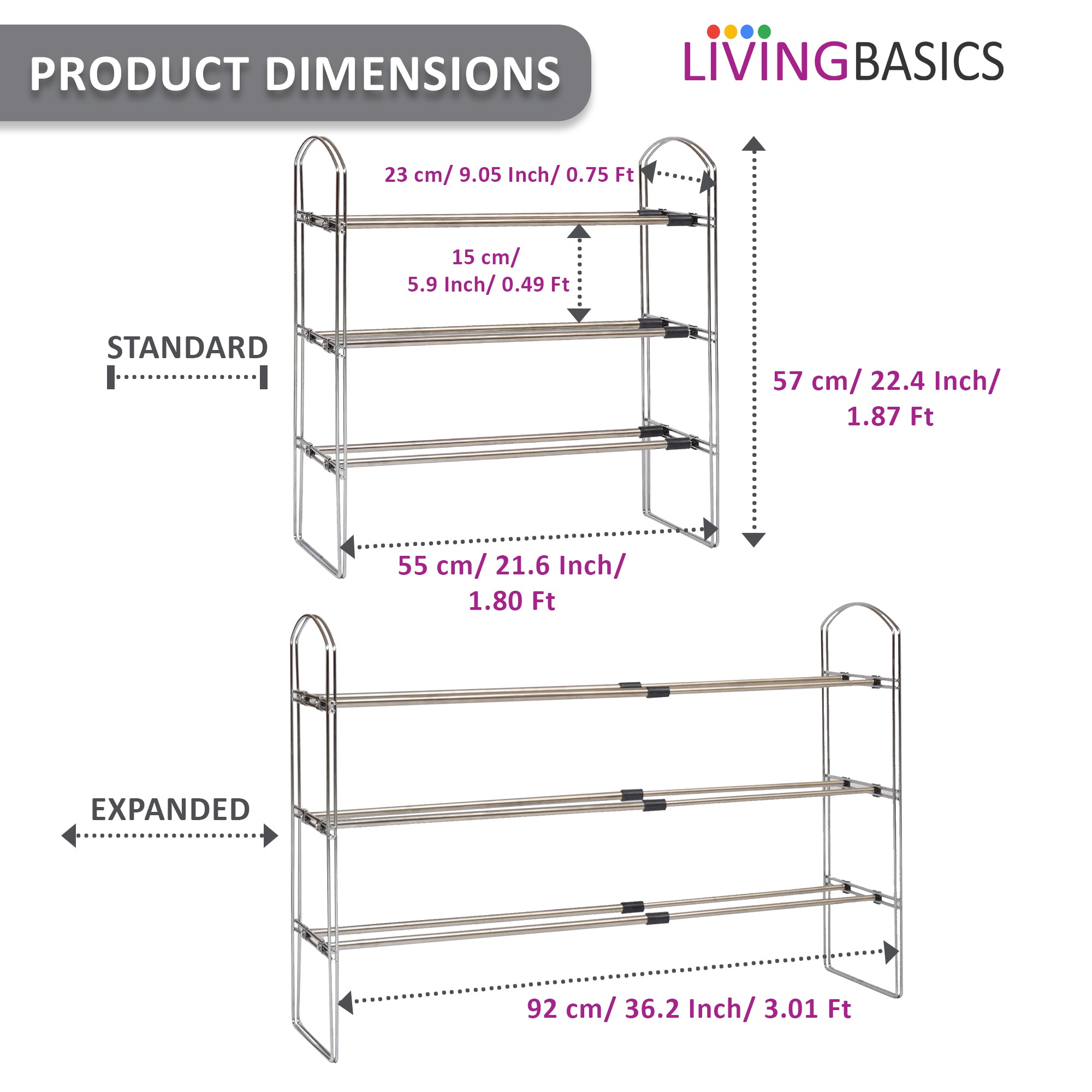 LIVINGBASICS Stainless Steel Expandable Shoe Rack for Home, Adjustable Footwear/Slipper Stand, Space-Saver Storage Organizer for Office/Entrance/Entryway (3 Layer Extendable + Stackable)
Availability:
EXCEPTIONAL & UNIQUE FEATURES: THIS SHOE RACK HAS RUST-FREE STAINLESS STEEL RODS WITH GUARANTEED LONG-TERM VALUE WHEN COMPARED TO WHITE POWDER-COATED MILD STEEL RODS. Stainless steel rods are also germ & corrosion resistant which is preferable when you have kids and pets at home. Made of quality stainless steel that's durable and sturdy

CUSTOMISED STORAGE: Introducing first time in India the most stylish and customisable shoe rack which is designed with expandable and stackable functionality, you can easily DIY this shoe rack into any type you like

SIMPLE TO ASSEMBLE: This stainless steel shoe rack is super easy to set up you just need a screwdriver. Join the 2 side parts with the 6 rods by tightening the screws and the LivingBasics shoe rack is ready to organise your shoes

EXPANDABLE AND STACKABLE FUNCTIONALITY: You can widen up the space horizontally as well as vertically. Yes, you heard it right. This shoe stand can be extended upto 1.7x times which will able to store more shoes, also it is stackable which means with its classic design you can fit another shoe rack from an upward direction i.e. 2 identical shoe organizers could be stacked together to create a 6-tier shoe shelf for more space to suit your storage needs

BLENDING STABILITY WITH QUALITY: This LivingBasics Stand is made of stainless steel for life long-lasting. The free-standing shoe rack can hold up to 15 pairs of shoes, which can meet your various needs for shoe storage to the greatest extent. You can store slippers, shoes, sandals, boots, heels, sliders, sneakers etc.